A Dedicated Screening Room Transforms Every Viewing
With High-End Products from Trusted Brands, Movie Night Will Never Be the Same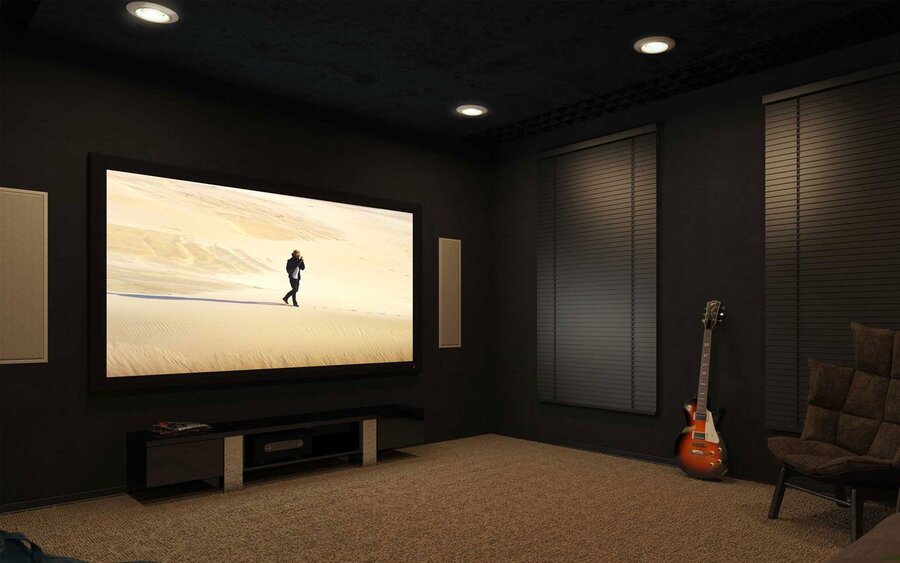 Never let movie night grow stagnant; your home entertainment deserves better! When it comes to experiencing your favorite media right in your own Southampton, NY home, you want the very best for yourself, your family, and your guests. So, while a media room or home theater gives your viewings a boost, have you considered a dedicated screening room?
In a dedicated space, you can watch films and shows as the creators intended – and in the same environment that many directors and film critics would view these masterpieces! But dedicated entertainment spaces need high-end products to match the room. Keep reading below to learn how this setup elevates your next movie night entirely and which products help with the transformation.
SEE ALSO: Smart Upgrades for Your Home AV Solutions
A Dedicated Screening Room Sets the Scene
One touch of a button and the room goes completely dark, the thermostat adjusts to a cozy temperature, and your lights dim as though you were in the fanciest, most luxurious cinema. You can have it all in your private screening room. A carefully curated design and setup creates ambiance and provides the perfect setting for any type of viewing. You'll be immersed in the media entirely!
Professionally installed seating, in-wall and in-ceiling speakers, and a vivid 4K resolution screen will take even a classic, family-favorite film and turn it into a brand-new experience when you watch it in your dedicated screening room. You'll find yourself astonished with stunning audiovisuals, incredible audio, and a fully customized space for your home media.
Deck Out Your Viewing Space with the Best Brands
Of course, as we mentioned above, a dedicated space deserves only the best, most-trusted brands in the industry. At Electronic Environments, we only work with top-quality brands that we know have a place in your media-viewing room.
Sony offers high-end, 4K HDR projectors for any sized room, with impressive ultra-short-throw ones that deliver a display that'll take your breath away. These home cinema projectors paired with projection screens from Seymour or Screen Innovations create that truly theatrical immersion you find only in the most elegant cinema settings.
Sound is just as important as the visuals, and we highly recommend loudspeakers and audio equipment from trusted brands such as JL Audio, Steinway, and Wisdom Speakers. With a carefully installed surround sound setup by our team, your dedicated screening room will provide an unparalleled audio performance every time you sit back and press play.
Want to find out more about upgrading your entertainment setup to a dedicated screening room with the latest in audio video? Give our team a call or fill out our online contact form to schedule a no-obligation consultation with us. We look forward to hearing from you!