A Professional Home Network Setup for Work-from-Home or Virtual Learning
Strengthen & Protect Your Connection for Optimal Performance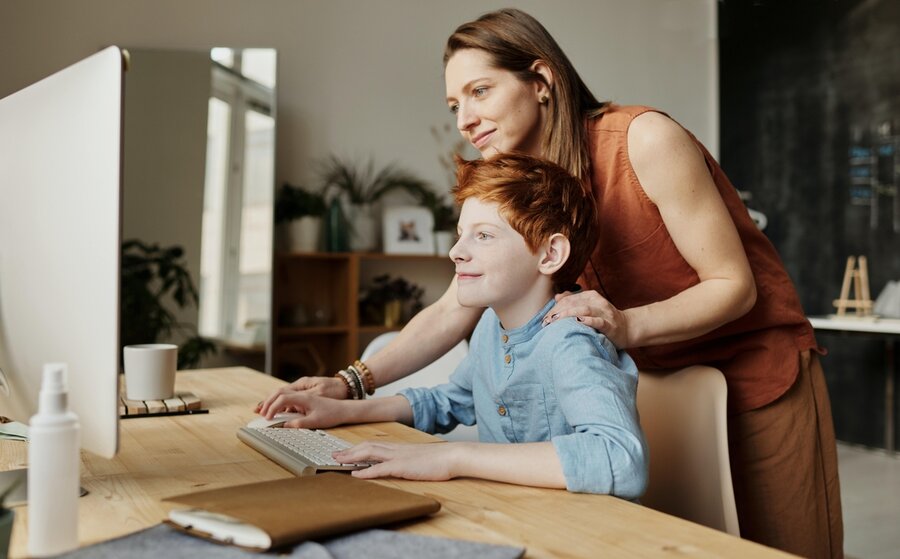 Like many homeowners this past year, you more than likely have had to – or are continuing to – work from home. And this change-up might not have just affected you; if you have kids partaking in virtual learning, then you know that figuring out remote work has become a whole new challenge.
To ensure success for everyone in your family, you need a reliable home network setup and connection that promotes a productive and efficient work environment at your home inManhattan, NY.
Learn more about why a strong network connection is key for your at-home work and learningand how it can benefit your whole family by reading on below.
SEE ALSO: Our Professional Networking Services Promise a Robust & Secure Connection
A Smart Network is Essential
A smart home network is the foundation of a smart home. To keep your home running as it should, you need a network connection you can depend on from morning to night. While a robust and reliable connection means your smart devices and products respond to your commands, and your streaming services play movies and music instantly with zero buffering – this quality of network also means a more streamlined learn-from-home situation.
A Connection that Works for Everyone in the House
Imagine video calls from home without any awkward frozen screens or garbled or delayed audio. When your audio-video solutions operate smoothly, you hardly notice – which is the whole point! A reliable network keeps your daily operations running as they should, meaning you never have to deal with technical glitches or hiccups in the middle of an important meeting or client call. The same appreciated reliability lends itself to your kids' at-home learning and schoolwork.
Attending classes on video calls, submitting online homework, and accessing any virtual component becomes a hassle for your children if your network becomes spotty. Don't let a faulty connection add to the stresses of this past year. You can continue to make virtual learning a seamless transition for your children with a strong and dependable network in place. An extensive network with wireless access points means the whole family can work from home simultaneously without any delays or issues throughout the day.
How Electronic Environments Can Help
Our team at Electronic Environments is here to bring a professional network installation or upgrade to your home. We know how important a robust network system is to you and your family – and we can install the necessary routers, access points, and firewalls to ensure a consistent and secure connection is always at the ready for daily use.

Transferring personal data via your network will never be a concern. Now, you and your kids can rely on your network to get all of you through a long work or school day. A professional installation or upgrade from our team of experts guarantees a system you can fall back on for every type of at-home learning.

Want to learn more about our top-notch networking services and support? Give our team at Electronic Environments a call or fill out our online contact form to schedule a no-obligation consultation with us. We'd love to hear from you!

No video selected.