Essential Smart Home Technologies for Your Manhattan Living Space
What Are the Must-Haves for Smart Home Automation?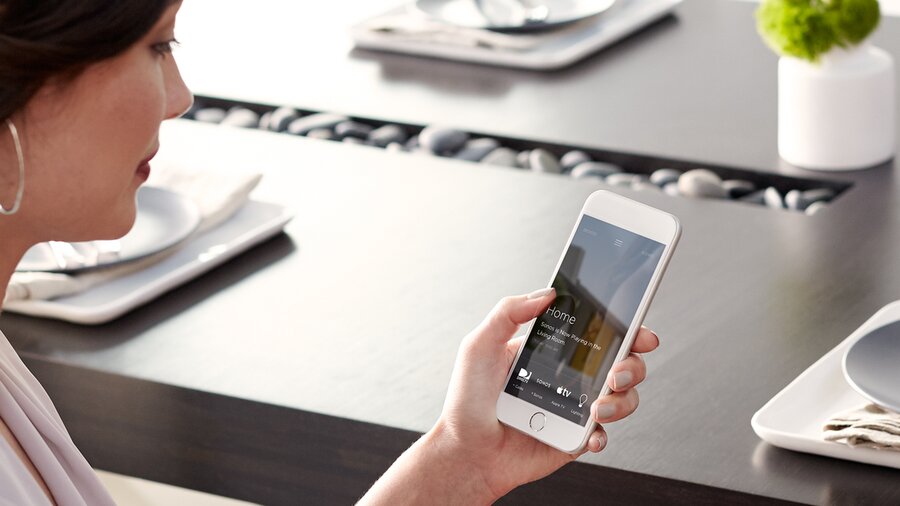 Your smart home automation system should make everyday living simpler for you. From morning to evening, various smart solutions can ease up your daily routine and restructure your at-home lifestyle for the better!
So, what are the essentials when it comes to smart home technology? In this blog, we'll explore a few of the must-have components for your smart home experience throughout your Manhattan, NY, living space to be complete.
Want to learn more? Keep reading on below.
SEE ALSO: How a Trusted AV Company Impacts Your Installation
Heightened Comfort: Shading, Lighting, & Climate Control
A smart home technology system aims to streamline and simplify your daily lifestyle – and that also means making your day-to-day easier on you. You deserve a home environment that you are comfortable to be in all day long! When your comfort levels are high, and you feel like your entire property is your own personal oasis, then your smart home has done its job.
Motorized shades and lighting control impact your home's lighting design – with both natural sunlight and installed fixtures throughout your home. At the press of a button, you can raise shades to let warm, natural light spill into your home. Then, if the sun rays get a bit too intense, those same shades can lower to protect your interiors from the harsh heat. Also, your lighting control can automatically switch on gradually, illuminating your whole home.
Smart thermostats work in tandem with these solutions in order to keep your home's internal temperature at the desired degree – and ensure you're feeling cozy and comfortable on every floor and room of your home. It's that easy to make adjustments and save energy usage while you're home or away at just the tap of a button.
Bring the Fun: Home Entertainment
Who says fun and games aren't a part of your essential smart home setup? As we've learned from spending a great deal of time at home this past year, it's great to have the proper audio-video solutions in place so you can really enjoy a night in. There are endless ways to make the most of your AV technologies.
You can watch the latest blockbuster releases in a dedicated home theater or a multi-purpose media room that each serve their purpose for the right situation or event. At a press of a button, hidden audio-video solutions reveal themselves, delivering a flawless performance while blending in seamlessly with your existing décor and design. Whole-home audio-video lets you play your favorite media throughout your home – from downstairs to upstairs, in the kitchen or dining room, or down the hallway.
A Strong Foundation: Your Smart Home Network
Of course, none of these smart home components are much use for you or your family without the proper foundation in place for your whole home. An upgraded smart home network is absolutely essential for your smart home experience. Your home network serves as the backbone of your smart systems and solutions.

When its bandwidth becomes overwhelmed with too many devices, you'll start to notice videos lagging, smart technologies responding with delays, and endless spinning wheels on your IoT devices. With a professional installation or upgrade, your network experiences rapid speeds and zero delays. This ensures reliable and powerful network connections for work-from-home circumstances or when you're hosting a movie night or dinner with friends.

Want to find out more about the must-haves for your smart home automation installation and setup? Give our team at Electronic Environments a call or fill out our online contact form to schedule a no-obligation consultation with us. We'd love to hear from you!

No video selected.