Experience High-End Audiovisuals with a Home Theater Installation
Trusted Brands & Solutions Bring Your Media Setup Together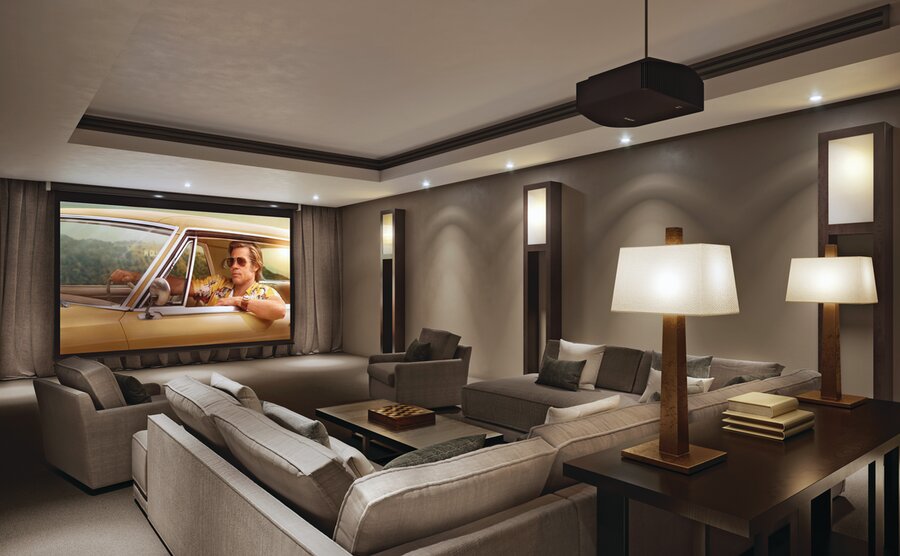 Your home entertainment can bring the entire family together or create the perfect environment for your next gathering with friends. Hosting movie nights, catching up on hit TV shows, or relaxing with a familiar series after a long day can be the highlight of the evening! But you need the right media setup to match these occasions.
For the ultimate entertainment space, a professional home theater installation is a must. Immerse yourself entirely in top-notch audio-video that surpasses the local cinema from the moment you press play – and in the comfort of your own Southampton, NY home. Find out what a professional setup entails – and how our team at Electronic Environments can help by reading on below.
SEE ALSO: Explore These Exciting Home AV Installation Possibilities
A Designated Space
When you create a customized area for your entertainment, you can start to treat it like the high-end luxury that it is! A home theater can deliver on the immersive, darkly-lit environment that a commercial cinema presents – but without the sticky floors, uncomfortable seats, chatty audience, or cold temperatures.
In your home theater, you have complete control of the space! Recline in your seating, adjust the smart thermostat to your liking, and dim the lights just enough so you can still see if you need to get up mid-viewing. You'll be able to envelop yourself in crystal-clear audio and gasp at striking visuals up on screen without a single disturbance.
Stunning & Reliable Audiovisuals
For those awe-inspiring and immersive viewing moments, you need audiovisuals and equipment that can keep up. High-end audio-video makes all the difference when it comes to experiencing any form of media – so bringing the best products to your theater setup and design is crucial.
4K projectors and screens from Sony can produce vivid, lifelike visuals on large displays that take your breath away every time. Accompanying this stunning image will be high-fidelity audio via a combination of in-wall speakers that provide full surround sound and standing speakers that deliver that powerful bass you're looking to shake you in your seat.
How Electronic Environments Makes It Happen
Our team of professionals is ready to make your dream home theater a reality for you! Not only do we know the most trusted brands and products to work with and which solutions will fit best with your desired setup, but we can answer all your questions and concerns throughout the installation process.

We'll be there to guarantee an outcome that you'll be floored by for years and years to come. You'll never need to go to the local theater ever again when you have a top-tier cinematic experience waiting for you in your own home!

Want to find out more about our theater installation services and solutions? Give our team a call or fill out our online contact form to schedule a no-obligation consultation with us. We look forward to hearing from you!

No video selected.