Experience True Luxury and Comfort with Home Automation
Let your home function for you with smart home technology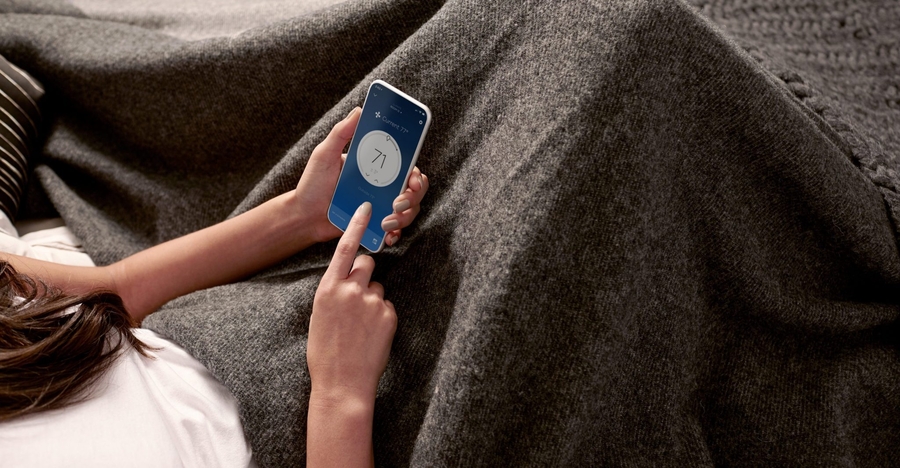 Home automation allows you to immerse yourself in a luxury lifestyle. From customizing scenes for dedicated activities to automating day-to-day functions, automation technology puts you in charge. In other words, you can run your home the way you want with the utmost convenience. If your home lacks an automation system, you're missing out on some considerable advantages.
Let's look at how a smart home system can bring convenience and luxury to your Greenwich, CT, home.
SEE ALSO: Make the Most of Your Living Space with Home Automation
A Central Hub for All Your Smart Devices
Chances are, your home is already filled with smart devices like motorized shades, lighting control, and distributed audio. But instead of using an individual remote to operate each home feature, an automation system streamlines the devices onto a single platform.
Whether you want to dim the lights, adjust the temperature, or stream your favorite song, every action only needs a push of a button for execution. The best part is that you can choose from a range of user-friendly devices as your control hub. Typically, automation brands offer touchscreen remotes, tabletop controls, wall-mounted keypads, and switches. You can even download the control system's mobile app on your smartphone or tablet for added convenience.
Remote Features for Added Convenience and Security
When you can control your home's technology from your mobile device, it allows you to run your home from anywhere in the world. You could be sitting thousands of miles away or simply at work, but operating your home will only require pressing a button.
The remote features instill peace of mind that your home is safe. A smart surveillance system can give you real-time footage of your home 24/7 and notify you in case of an emergency. Remote home controls also allow you to make your home more comfortable ahead of time. For instance, you can switch on the climate control system so that your home is at a comfortable temperature before you arrive.
Scheduled and Pre-Set Scenes for Automated Control
With home automation technology, you no longer need to adjust smart devices manually. Instead, use scheduling to automate day-to-day functions.
The system can be programmed to run around your routine. Imagine waking up to natural sunlight filling your bedroom as the shades rise in the morning, the lights switching on automatically as you head to the bathroom. As the day comes to an end, the lights turn warm, with your favorite music playing in the background to help you unwind. Custom scenes can also be created and saved to the system and recalled with a push of a button.
Run your home at your fingertips with home automation. Reach out to Electronic Environments to get started today. Call us at (212) 997-1110 or fill out an easy online contact form for more details.