Extend Your Home Entertainment with an Outdoor Audio System
Transform Your Backyard into the Go-To Hangout Spot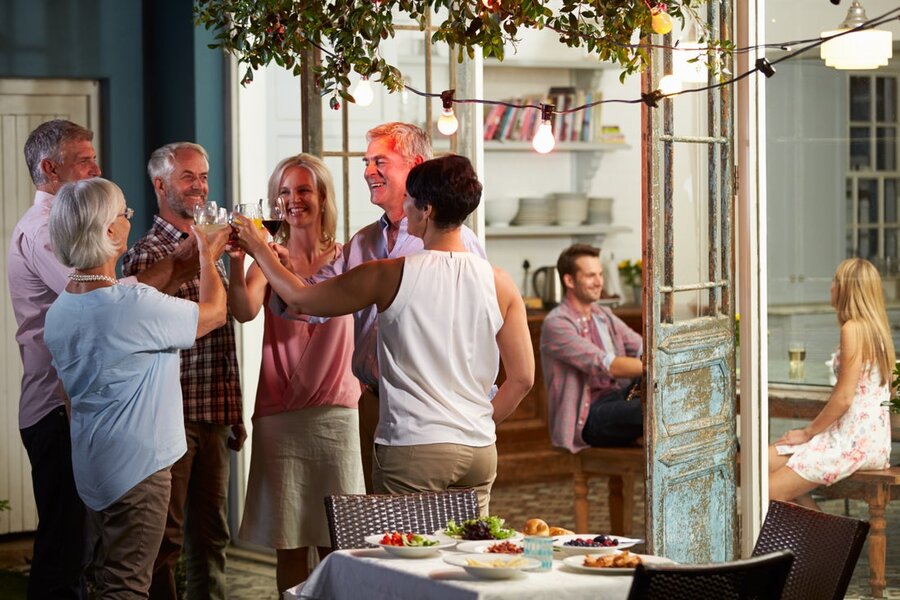 Music and media have a way of transforming our living spaces, making even lounging about in the family room or kitchen an elevated experience. But why keep the smart solution that is whole home audio to just your interiors?
An outdoor audio system can take your Southampton, NY backyard to the next level with distributed audio across your entire property. Create an immersive soundscape outside and make your yard and patio areas the place to be this summer and all year round. Learn more by reading on below!
SEE ALSO: How to Choose the Right Outdoor Audio System
Create the Outdoor Space You Desire
Whether hosting a dinner party, tailgate, or maybe even a pool party for your street, you can elevate any occasion with high-end audio. Audio distribution lets you extend your home soundscape past your four walls and throughout your entire backyard with zero hassle! One press of a button, and you can fill your whole outdoor space with melodic music or dance party tunes to accompany your event. Play a movie on your outdoor TV and ensure that everyone across the yard can hear its audio with landscape speakers in strategic placements.
But what about when you want to kick back and relax on your patio or anywhere in your backyard? Your outdoor audio system can adjust to the situation at hand. Listen to a podcast, catch up on an audiobook, or even nap to ambient sounds while you lounge by the pool or recline on the porch. Have a friend over for coffee on the covered deck at night? Play background music to go with your conversation. You can rest assured that your system's installation will guarantee zero audio interference in your neighbors' yards no matter the hour.
Work with Electronic Environments
As we've mentioned above, the placement and installation of outdoor speakers are crucial in curating that perfect outdoor audio setup you want. Don't rely on a DIY installation that leaves your speakers delivering only a fraction of their top-quality sound performance.
At Electronic Environments, we work with only the most trusted brands and products, ensuring your solutions run and work for years and years to come. You'll know that every time you press play, your system will provide a high-end and consistent performance. Bring an unparalleled audio experience to your backyard and entire premises!
Ready to upgrade your backyard setup today? Give our team at Electronic Environments a call or fill out our online contact form to schedule a no-obligation consultation with us. We look forward to hearing from you!