Get Ready for Summer Season With These Home Theater Upgrades
New Technology Will Take Your Home Theater Up a Level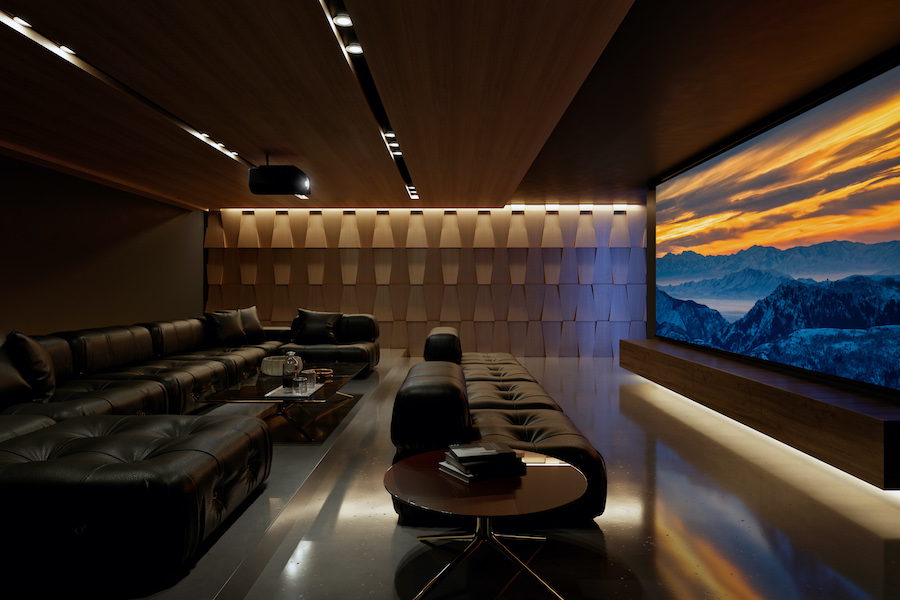 Every summer, you look forward to your stay in the Southampton, NY, area, relaxing with friends and family and enjoying your time away from the hustle and bustle of the city. So start getting your summer home ready now to prepare for a fun vacation with the family.
Is your home theater installation ready for an upgrade? With so many outstanding new technologies available, a refresh of equipment or design could be just what your home theater needs to provide high-quality entertainment when you next visit.
Continue reading for ways you could update your Southampton, NY, home theater.
SEE ALSO: What Goes Into a Custom Home Theater Setup?
TVs, Screens, and Projectors
Technology is constantly advancing, with something bigger and better around every corner. You may consider technology updates if your equipment is outdated to enhance your viewing experiences.
Is it time to upgrade your screen, TV, or projector? We can help you discover various new 4K or 8K options from Sony and LG. The latest technology from these brands has raised the bar on clarity and detail, displaying images with such high levels of definition that the pictures look almost real.
Immersive Sound
The next generation of movie theater sound is here with Dolby Atmos immersive audio. A new way of mixing and editing sound has created 3D audio that outdated systems can't compete with. Consider bringing Dolby Atmos components and design into your home theater for a movie-plex sound quality upgrade.
Acoustical Treatments
If you've noticed the sound in your home theater doesn't quite impress, it might be time to consider adding acoustic treatments to the space. For example, wall or ceiling panels can help absorb additional echoing sounds, or even hanging wall art or curtains can help. In addition, it might be a good idea to have your room assessed by a professional installation team to ensure all of your AV equipment is working correctly and providing you with the best experience.
Automation Controls
Does your home theater have automation controls installed? Automation controls can be programmed to manage the room's lighting, close motorized blinds, or start the movie. Not only do they add convenience to your home theater space, but you can also design some great pre-movie coordinated scenes, like light-dimming sequences, that add excitement to your movie-watching experience.
Schedule a Consultation
Feel free to call upon the Electronic Environments team to visit your Southampton, NY, area home and perform a consultation on your home theater. We can provide you with ideas for how to improve your cinema experiences and guide you through assessing any new technology you are considering. We love to see our customers enjoying their home theaters, so we want nothing but the best for you as well! Contact us to schedule a consultation today.