High-End Audio Transforms Your Home Soundscape
Trust Our Team to Deliver a Powerful Setup for Your Living Space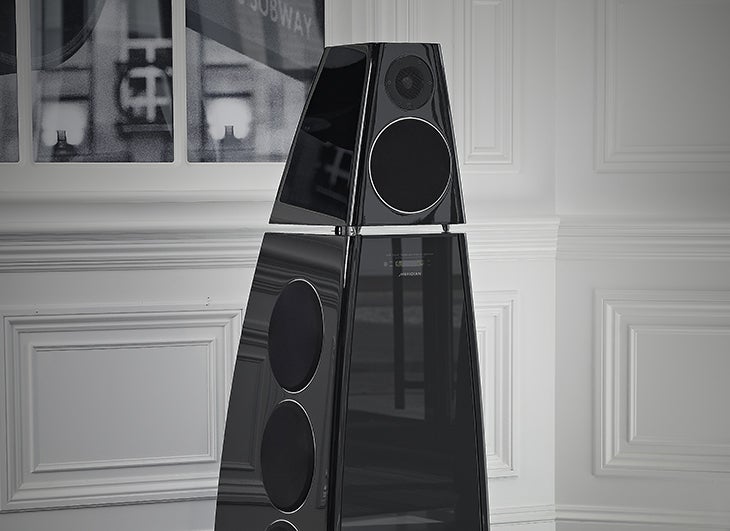 Experience your favorite music, media, and more in a brand-new way! When you sit back and relax in your own Greenwich, CT home, you deserve a soundscape that elevates the entire room and envelops you in flawless audio. A high-end audio system installed by our professional team at Electronic Environments is essential.
We know the right brands and the best equipment and have the expertise required for an installation that best serves your home layout and beyond. Want to find out more about bringing high-fidelity sound to your whole property? Just keep reading on below!
SEE ALSO: Whole-House Audio: Music in Every Room
The High-Fidelity Difference
A high-end audio system's performance truly comes down to the equipment that it entails. For example, if your setup only features standard speakers, you won't be hearing your music and media in the way it deserves to be experienced.
When your system includes high-end audio equipment from trusted brands in the industry, it makes all the difference. At Electronic Environments, we highly recommend standing speakers from Meridian Audio to provide that robust and powerful sound every time you press play. Not only do these deliver a seamless audio performance, but their sleek and stylish design blends in perfectly with your existing interior décor.
Combined with Steinway Lyngdorf boundary woofers for enhanced bass performance and Wisdom Audio in-wall speakers for true surround sound, you're sure to feel completely immersed in your music and films every time.
Electronic Environments Is Here to Help
The right brands and equipment are only half the high-end audio setup – you need professionals to install these solutions, or they'll simply be wasted sitting in your home, unoptimized. Our team of experts knows exactly how to place and install your system and properly calibrate it so that you hear impeccable audio every time you press play.

No matter what your preferences are for your system and setup, we're there every step of the process to answer your questions and address your concerns. We guarantee that the result is one that far surpasses your expectations.


Want to learn more about a high-end audio system for your living space? Transform your home soundscape today. Then, give our team a call or fill out our online contact form to schedule a no-obligation consultation with us. We look forward to hearing from you!

No video selected.