How HVAC Control Increases Energy Efficiency for Your Home
Updating your HVAC system can help your family be more energy conscious.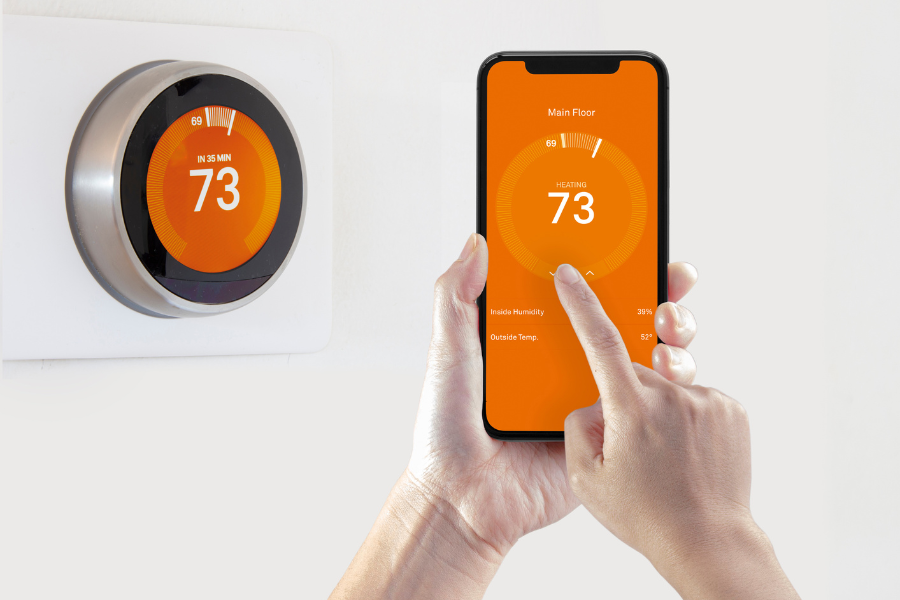 A great deal of the energy your Southampton, NY, home uses comes from your heating and cooling system. Advanced HVAC control allows you to make informed decisions regarding your heat, air conditioning, and ventilation. This will majorly impact your monthly energy bills, which is fantastic for both the environment and your wallet.
If you're wondering how your family can become more aware of the energy you use, you can start with your HVAC system. Keep reading to discover the benefits of routine HVAC maintenance and what you can track to keep your home energy efficient.
SEE ALSO: Stay Comfortable All Summer with an HVAC Control System
Maintaining Your HVAC System
Your HVAC system keeps you comfortable all year long. From those grueling New York winters to the hot, humid summer days, your heating and cooling are there for you.
If your HVAC system isn't performing optimally, routine maintenance of main units and vents or a newly installed unit may be necessary. Once you've ensured that your system is up and running as it should, you can do a few things to increase energy efficiency.
Change Your Air Filter
Regularly changing your air filter, especially in times of heavy use during the winter and summer, can prevent airflow from slowing down, which causes your system to work harder. Changing your filter monthly or at least every three months controls the dust and dirt buildup that lead to expensive maintenance or early system failures. Remember, the cleaner your air filter, the less energy your system uses.
Smart Thermostat Installation
A smart thermostat is of significant assistance in controlling your HVAC system settings. You can easily change your thermostat from your smartphone, tablet, remote, or computer, even when you're not home, to match your daily routine.
Your climate control app will offer you plenty of insight into how much energy you're using and the changes you can make to decrease that amount. Also, choosing a smart thermostat means automating your heating and cooling settings, so you'll never forget to turn them up at night and down when the sun is shining, or vice versa!
Choose ENERGY STAR Certified Equipment
A professional heating and cooling specialist should evaluate HVAC equipment that is over ten years old. If your system isn't performing well, consider replacing it with an ENERGY STAR-certified unit, and you can do the same with your smart thermostat HVAC upgrade! Before upgrading your new HVAC completely, ensure you take care of air leaks in your home or duct system.
HVAC Control and Electronic Environments
Electronic Environments can help you take control of your HVAC system via smart temperature control, including automated solutions like thermostats and motorized window treatments. Tracking your energy efficiency through clever home solutions can help determine when your HVAC system needs to be updated or replaced.
If you're ready to lower your energy usage and create a more convenient home, contact us today through our online form, or visit our Manhattan or Water Mill locations today!