Make the Most of Your Living Space with Home Automation
Comfort & Convenience at the Press of a Button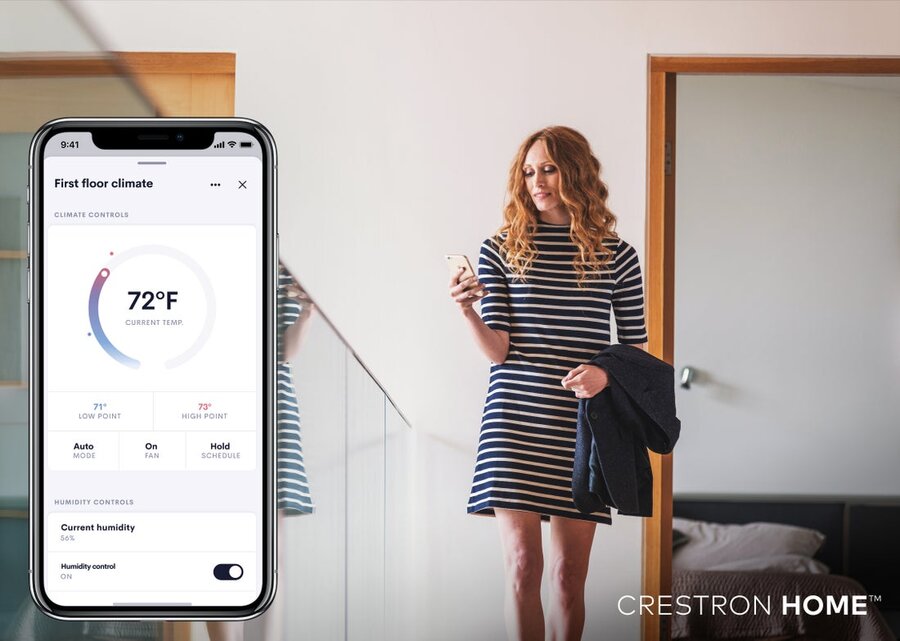 As this summer in Manhattan gets into full swing, it's the best time to take advantage of everything smart home automation has to offer. Innovative technologies and solutions from trusted brands like Crestron can absolutely transform your Manhattan, NY living space and create a personal getaway that will have you feeling like you're always on vacation.
Smart home systems cater to your exact needs and make your daily lifestyle easier than ever before, from morning to night and every moment in between. Keep reading below to find out more about these smart features and how they can benefit you and your family this season!
SEE ALSO: Stay Comfortable All Summer with an HVAC Control System
Refreshing Ways to Enjoy Your Smart Technology
How can you beat the heat during these sweltering months? Crestron Home helps you make the most of your own living space with many innovative solutions and features. At the press of a button, you can create the ultimate atmosphere within your home's walls.
Let in the morning or late-afternoon sunlight by raising your motorized shades, allowing you to bask in the natural glow when the sun isn't as intense. Illuminate your home with either this natural lighting or with convenient lighting fixtures installed throughout your property. Pump up the party tunes or listen to melodic music, or play a new blockbuster hit on every 4K UHD TV display in your home with audio-video distribution. Finally, adjust the smart thermostat to create a pleasantly cool environment, and then arm your whole-home security system with the same smart device.
Crestron Home centralizes your entire system and makes managing every component a breeze. Your summer at home just became more luxurious and convenient in one go. Just tap a button, and every smart technology is at your command.
From Morning to Evening – the Daily Summer Lifestyle
Wake up in a dream setting every day! Your home automation system lets you create a daily routine that feels like you've entered a spa or resort that is specifically catered to you – and that's because your smart system is.

Imagine rising to dim lighting in your bedroom, your shades gradually lifting to envelop you in warm, natural lighting. Then your lighting fixtures slowly brighten as you get ready and head to your bathroom and kitchen. As you prepare your meal, listen to ambient music, a new podcast, or a favorite audiobook through your whole-home audio system. Or turn on the latest TV show that you're playing catch-up on and let it move from one TV display to the next, letting you go about your daily tasks while still providing nonstop entertainment.

Before you get to bed at night, lower every shade at once, turn off every light, and arm your alarms and check in on your surveillance cameras with zero hassle. Adjust your climate control, turn on ambient sounds to fall asleep, and then begin your summer day all over again in the morning – the luxuries of your smart home waiting for you, every time.


Want to find out more about smart home automation and what it can do for you and your family? Give our team a call or fill out our online contact form to schedule a no-obligation consultation with us. We look forward to hearing from you!

No video selected.