Manage Your Motorized Shades & More with Savant Control Systems
One-Touch Control Creates an Effortless Home Environment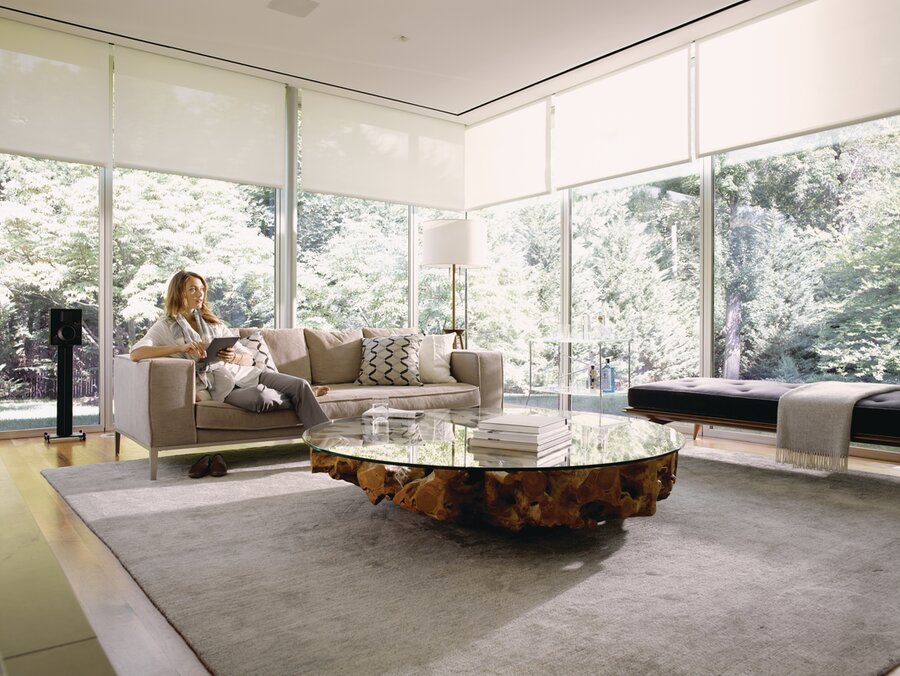 Have you considered how seamless motorized shades can integrate into your existing smart home setup? For your home in Manhattan, NY, you want subtle yet stylish solutions that improve your daily routine and lifestyle – and shading from Savant can meet your needs while also enhancing your room's aesthetics.
Want to learn how these automated window treatments and their innovative features from this trusted brand can transform your home environment? Keep reading on below.
SEE ALSO: Top Benefits of Motorized Shades for Your Whole Home
Sleek & Stylish Shades from Savant
A defining feature of the high-end Savant brand is how well their products blend in and enhance your interior design. Such elegant solutions integrate throughout your property without ever intruding on your existing décor – and this applies to your motorized shading as well!
You can choose from over 100 fabric choices and a vast range of light transmission levels. So, whether you want colorful or muted sheer shades for your living room or kitchen – or maybe blackout shades for your media room or bedroom – you can bring a variety of models to every room in your home. Savant shades cater to your unique layout and style no matter where you them. With this trusted brand, you'll always find the right shading fixture for your living spaces.
Easy-to-Use, One-Touch Control
Savant not only boasts sleek and sophisticated solutions but ensures these technologies are never inaccessible to you or anyone in your family. With one-touch control via the Savant app on your smartphone or touchscreen tablet, you can manage every aspect of your shading system.

Lower shades, raise them, set scenes, and customize your system with just a press of a button. You can even walk over to Savant's subtle, yet stylish, touchscreen wall panels installed strategically across your property to make quick changes or adjustments. Intuitive interfaces make your shading both advanced in performance and easy-to-use for everyone in the household.

Want to find out more about motorized shades from Savant for your whole home? Your advanced shading systems can elevate your daily routine with just one tap of a button. Give our team a call or fill out our online contact form to schedule a no-obligation consultation with us. We look forward to hearing from you!

No video selected.