Must-Have AV Solutions for Your Home
Give Your Home Entertainment a Needed Boost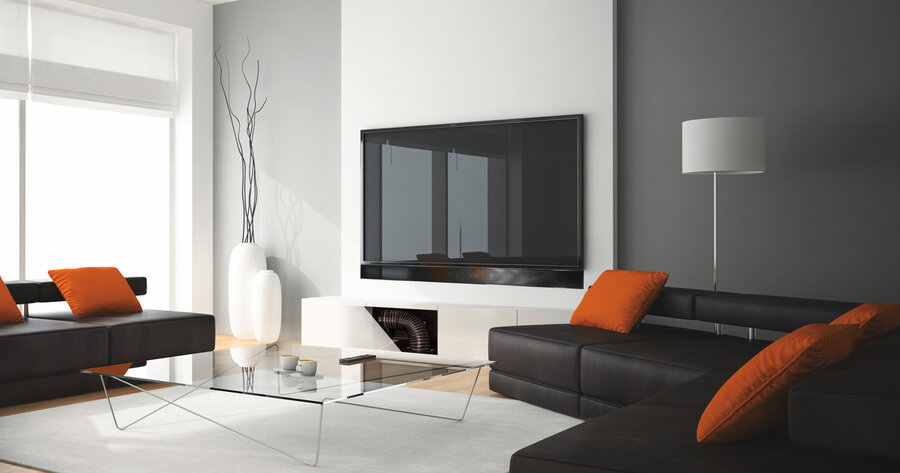 Spending more time at home has made many Greenwich, CT, homeowners aware of what their media rooms and home theaters are lacking. If your home entertainment isn't up to par, now is the perfect time to upgrade your audio-video technologies and products.
Here, at Electronic Environments, we know the innovative AV solutions that take your living space to the next level and provide incredible entertainment for the whole family! Keep reading below to find out more about these essential audio-video components for your home.
SEE ALSO: How Top-Notch AV Solutions Transform Your Living Space
A Stunning Display
Whether you are looking to upgrade your home theater or multi-purpose media room, or maybe both, you need to invest in your visuals. One stunning display should be enough to knock your family and friends off their feet the moment you press play. For incomparable screens, our team at Electronic Environments recommends vivid 4K ultra-high-definition flat-screens from trusted brands like Sony or LG. Both brands also offer projectors that deliver the same quality performance with powerful illumination and deep contrast. Add a large projection screen from Stewart Filmscreen to fit your space, and you've suddenly transformed your entertainment room into an immersive viewing area!
Want all the benefits of home audio-video equipment but would like it to be hidden when you're not actually using it? This is a common issue for homeowners – how can fantastic visuals deliver quality and still hide when not in use? Hidden AV is possible and easy to bring to your home. Your flat-screen TVs can display artwork when they're not playing your media. Or wooden panels can slide over them to showcase other chosen artwork or paintings – even a mirror! Other installations let screens lower from your ceiling or rise out of furniture when you press a button. It's instant entertainment in seconds and complete concealment the moment you're done.
High-End Audio Performance
Sound has everything to do with how you experience your home entertainment. The best part about audio distribution is that you can bring your media to any part of your property, whether it's accompanying a film, streaming your favorite tunes, or playing a podcast or audiobook. For high-fidelity audio performance, you need speakers that are up to the task. Brands like James Loudspeaker, Bowers & Wilkins, and Meridian offer standing loudspeakers and speakers of various sizes to match any space in your home. You'll feel your media's audio envelop and surround you any time you press play!

And not to worry – your home audio can always be heard and not seen. In-wall and in-ceiling speakers make bringing audio to in-between spaces like hallways, bathrooms, and other small areas a breeze, but they also simplify hiding your equipment as well. You'll enjoy the crystal-clear sound without any intrusion on your multi-purpose media room or overall home's design and décor. The Sonance Invisible Series speakers provide seamlessly installed solutions that are undetectable. You'll hear high-quality music, media, and audio throughout your home without ever noticing where it is coming from.

Want to learn more about must-have AV solutions for your living space? Give our team a call or fill out our online contact form to schedule a no-obligation consultation with us. We'd love to hear from you!

No video selected.