Smart Home Technology FAQ: Down to the Basics
Getting Started with Home Automation? Check Out Our Guide for Beginners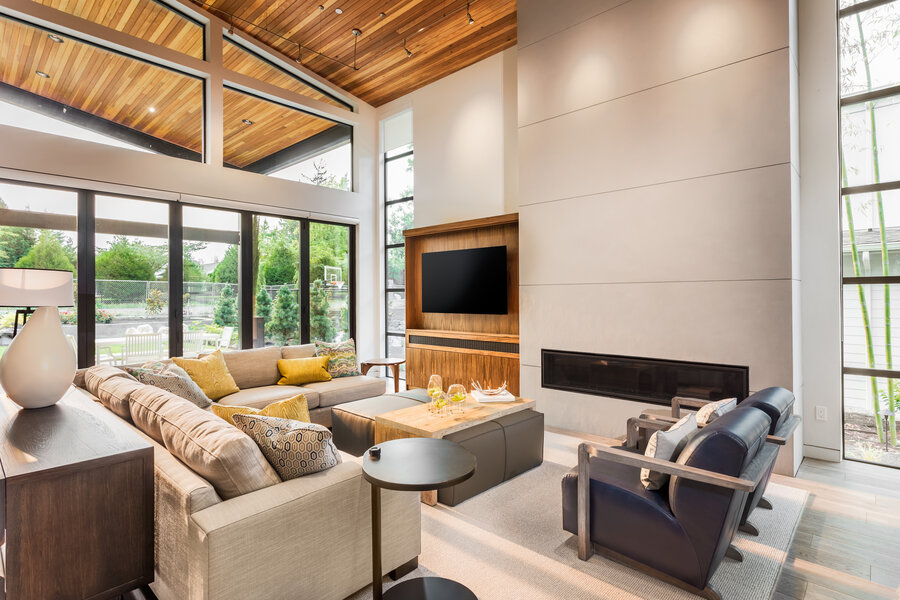 Does smart home technology still feel a little bit unfamiliar, if not like a completely novel concept to you? For many Greenwich, CT homeowners, smart automation still feels a tad futuristic. However, full-on smart homes are becoming more and more common – and it's not hard to see why.
There are endless benefits to smart home systems. In this blog, we'll dive into the very fundamentals of smart technology and why you should invest in it. Keep reading below to learn more!
SEE ALSO: Top Benefits of a Smart Home System for Your Daily Lifestyle


What Counts as Smart Home Technology?
Many phrases are thrown around when it comes to smart home technology: smart home automation, smart home control, smart home systems, and much more. At its core, when a solution or system is considered "smart," then it will be connected to the Internet of Things (IoT) within your property.
All on one smart network, your various smart technologies make up a centralized smart home system, with each component regularly communicating with the others to perform scheduled or impromptu tasks that you can set into motion with a tap of a button on your smart device.
Smart technology covers a vast amount of solutions – from motorized shades and lighting automation to whole home audio video, home security and surveillance, and even climate control. Your smart home system is scalable, and you can always start out with only a couple of components and then expand down the road.
Is Smart Home Technology a Valuable Investment?
Smart automation might sound costly at first. Of course, any type of upgrade for your home will require budgeting and evaluating how grand you'd like to go. Don't let the initial expenses deter you – the luxury and savings your smart home system will provide over the years will far outweigh any of the early-on costs.
Smart home technology adds value to your whole property and makes everyday life easier than ever. Start small with motorized shades and an AV setup in one room, then expand to a whole home AV system and even a dedicated home theater. You get to decide which rooms and areas have smart automation – and when you'd like to build up to a whole smart home setup. Once you get acclimated to smart technology and see its unlimited benefits, you're sure to keep adding solutions that simplify your lifestyle.
Is Managing a Smart System Easy?
Does a smart home system sound far too complicated to control on a daily basis? Not to worry! Your smart technology should never be difficult to manage. With just a tap of a button on your smart device, your entire centralized system will be at your command.

Lower your motorized shades, lower the temperature, and turn up the volume on your high-end speakers. Create schedules or set "scenes" that prepare any room for you, from the home theater to the kitchen. It's that easy with one-tap control.

Plus, a professional installation from our team at Electronic Environments will ensure proper placement and implementation of every component and solution – meaning your system works for you at all times and never glitches when you need it most.

Want to find out more about smart home technology? Give our team a call or fill out our online contact form to schedule a no-obligation consultation with us. We'd love to hear from you!

No video selected.