Stream Your Media with Whole-House Video Distribution
A Simple Button-Press Brings Your Movies Straight to You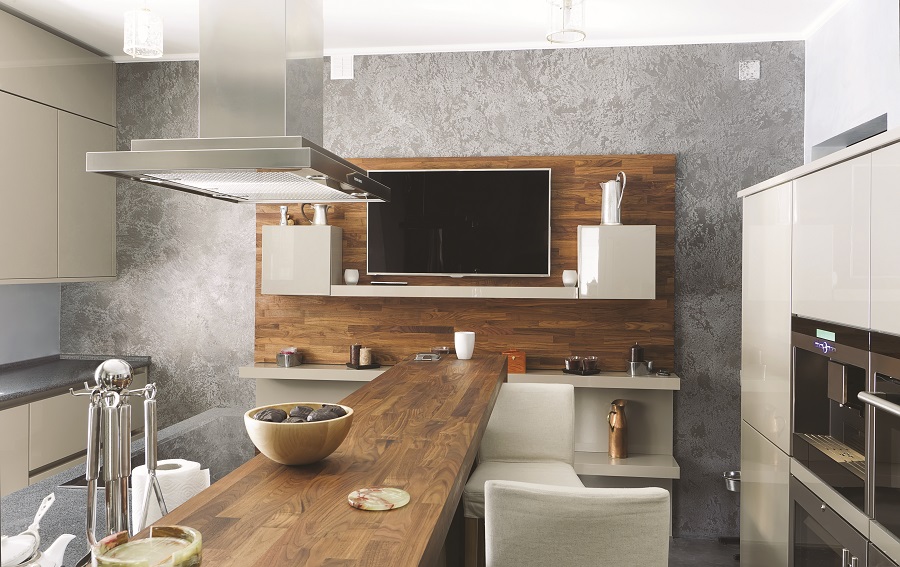 Catching up on your favorite films and TV shows isn't always easy when you have so much going on – and once you fall behind on one series, the others are sure to pile up behind it. But what if you could watch movies wherever you go in your home – and never miss a scene? Imagine your media streaming across any display throughout your New York, NY home. With whole-house video distribution, this is possible in your everyday life.
A simple press of a button brings your media right to you, at any moment, no matter where you are in your living space. Keep reading below to find out more about this innovative AV system for your entire home.
SEE ALSO: Your Media, Your Way with Whole-Home Audio Video Distribution
One Tap Streams Media on Any Device
AV distribution lets you go about your day like any other – while seamlessly integrating video into your schedule. From morning to evening, you can easily press a button on your smart device to let your favorite films, shows, and more follow you as you go along with your everyday routine.
Start a new hit movie or catch up on a series you've been meaning to watch in one room or every room. Wherever you have an installed display and speakers is where your media now lives. As you prep meals in the kitchen, lounge in the family room, fold laundry in the foyer, or begin some yardwork by the pool, whole-house video distribution means you enjoy entertainment throughout your entire home – both inside and outdoors!
You'll never find yourself wondering how you can get back to enjoying your home entertainment – or what ways you can accommodate and impress guests. With a home video system that meets you where you are, in any room or area of your property, you are all set.
A Centralized System with an Easy-to-Use Interface
Of course, an innovative system is only as "smart" as it is accessible for everyone. You want a cohesive AV system that is a breeze to use for yourself, your family, and even guests when they're visiting. With a whole-house system, you can manage your media and every device you stream on it via one centralized source.

Using your smart device of choice – whether it's a remote, wall keypad, touchscreen tablet, or even your own smartphone – you control every component of your video distribution. Adjust the volume, select movies, play on various screens or just one, and optimize the features of your high-end speakers and stunning 4K displays. It's really that easy and hassle-free to stream your media across your entire property.

Want to find out more about whole-house video distribution for your property? Give our team a call or fill out our online contact form to schedule a no-obligation consultation with us. We look forward to hearing from you!

No video selected.