Unlock the Next Level of Entertainment with a Video Wall Installation
Immerse yourself in scenes with high-quality, immersive visuals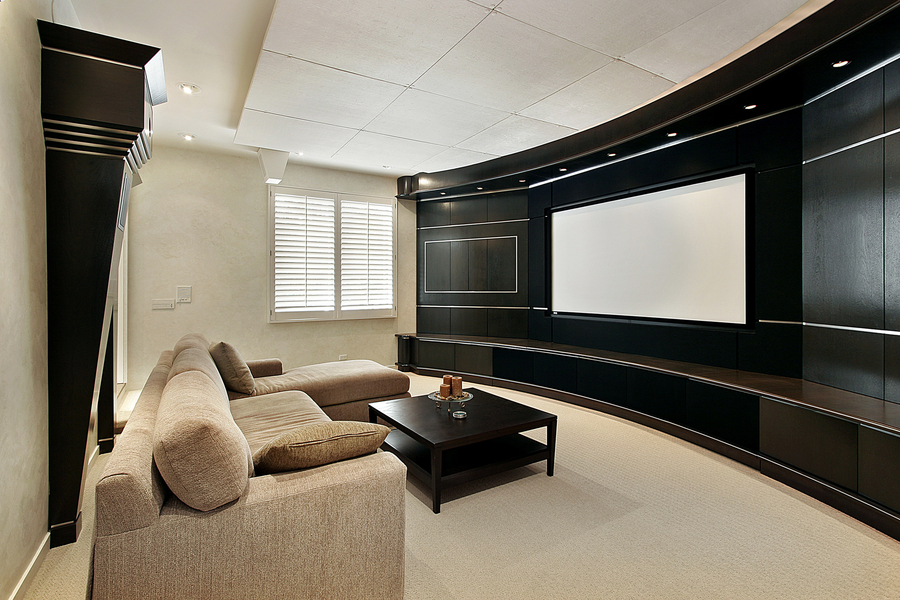 Whether you're considering building a dedicated home theater or a generalized media room, a video wall would be the perfect fit. In fact, a video wall installation is an amazing way to upgrade your living room or home cinema to a media room, where you can do much more than watch movies.
Although video walls were initially used in commercial spaces, their application in residential spaces is increasing at an exponential rate. So, if you want to upgrade home entertainment at your Greenwich, CT, property, consider adding a video wall.
Read on to discover how this immersive video technology can make a difference in your home entertainment.
SEE ALSO: 3 Ways Video Wall Installation Boosts Entertainment at Home
Immersive Movie-Watching Experience at Home
If you love watching movies in a cinema, the first visual component that might cross your mind would be a projector. But a video wall can offer you an even more captivating movie-watching experience with visuals so lifelike it seems as if you're living every moment you watch on the screen.
Video walls give you the flexibility to shape and design your screen with several monitors, meaning the screen can be as big as you want. But more than that, the micro LED technology delivers high-contrast displays without any visible gaps, making every moment you watch more enjoyable. Even movies you have seen thousands of times will appear more detailed, and you'll be able to pick up on even the smallest of movements.
Recreate the Sports Bar Feel
If you're passionate about sports, you'll probably appreciate a video wall at home. Besides boosting home entertainment by elevating the movie-watching experience, it also helps bring the sports bar experience to your home.
Don't worry if you couldn't get the tickets to a game; with a video wall, you can experience almost the same visuals that you get in an actual stadium. The best part of all is that you can watch your favorite teams play with unmatched clarity and detail while staying in the comfort of your home.
If there's more than one game going on, stream them side by side on the same screen so that you don't miss a thing.
Revolutionizes Gaming and TV Watching
Gaming is also an essential part of home entertainment. Video walls make gaming more immersive, fun, and worthwhile.
The 4k UHD visuals raise the standards of your gaming setup on their own. And when you use the same to watch TV, your everyday TV-watching experience will become much more enhanced.
Video wall installation is all you need to boost home entertainment. Reach out to Electronic Environments to get started on your project today. Give us a call at (631) 488-4747 or fill out an easy online contact form to get in touch with our team.