Work with a Professional for Your Upcoming Audio-Video Installation
How Our Three-Pronged Approach Ensures the Best Outcome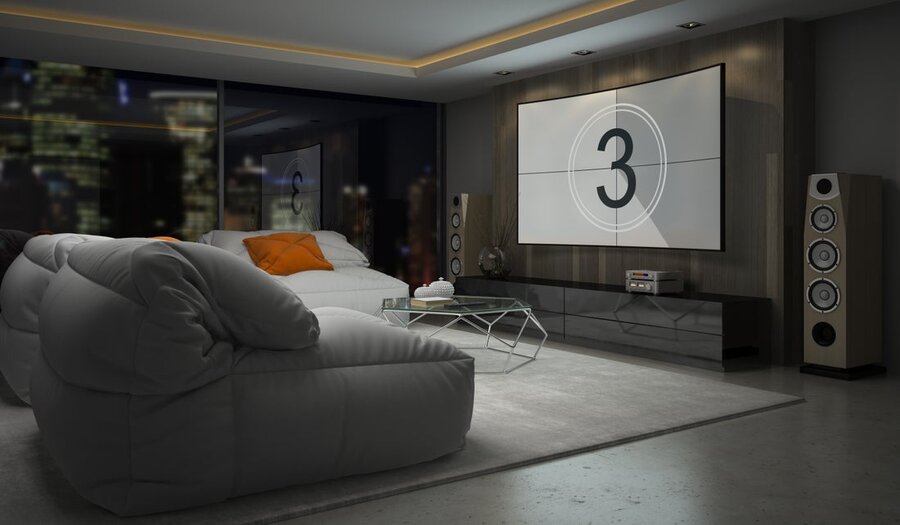 Are you considering an audio-video installation for your new home or apartment in New York, NY, but aren't sure where to begin? Or maybe you're unsure how the final result will look and perform in your living space. So many different moving parts and equipment can feel overwhelming – and can easily get crammed together without the proper installation and setup.
For a professional implementation, work with our trusted team of professionals at Electronic Environments. We prioritize your vision and preferences – and ensure everyone on board stays in the loop to bring you an AV system built to last. Learn more about our design-build process by reading on below.
SEE ALSO: A Professional AV Installation Livens Up Your Whole NYC Living Space
The Importance of Pre-Planning & Starting Early
For any type of installation, starting early in a property's development is key. If you're considering an audio-video installation for your new home or property, then you're in the perfect position to take advantage of our three-pronged approach.
As your trusted integrator, we closely work with you – the homeowner – and the architect or builder on-site. We keep in constant communication with everyone on the project, and that includes you. With effective pre-planning and a design-build process that takes into consideration your new home's planned layout and setup, our team helps to bring your desired AV system to life.
Our Knowledge & Know-How
Not only do we guarantee a seamless implementation with every team member on board – including you – we also provide the necessary knowledge and expertise throughout the process. Bring any questions or concerns to our team, and we'll be sure to incorporate the changes into your installation. This is the beauty of starting early for an installation; there is plenty of room to adjust and keep the project flexible.

We also know the best brands in the industry and which AV solutions work well with your intended setup – and which ones to avoid. Finally, after installation, we'll make sure you know how every product and technology operates and how to manage them via your preferred smart devices.

Want to learn more about a professional audio-video installation for your NYC living space and how our team can make it happen? Give us a call or fill out our online contact form to schedule a no-obligation consultation with us. We look forward to hearing from you!

No video selected.