Work with a Trusted AV Company for Your Media Room Design
A Professional AV Installation Requires an Integrator with Expertise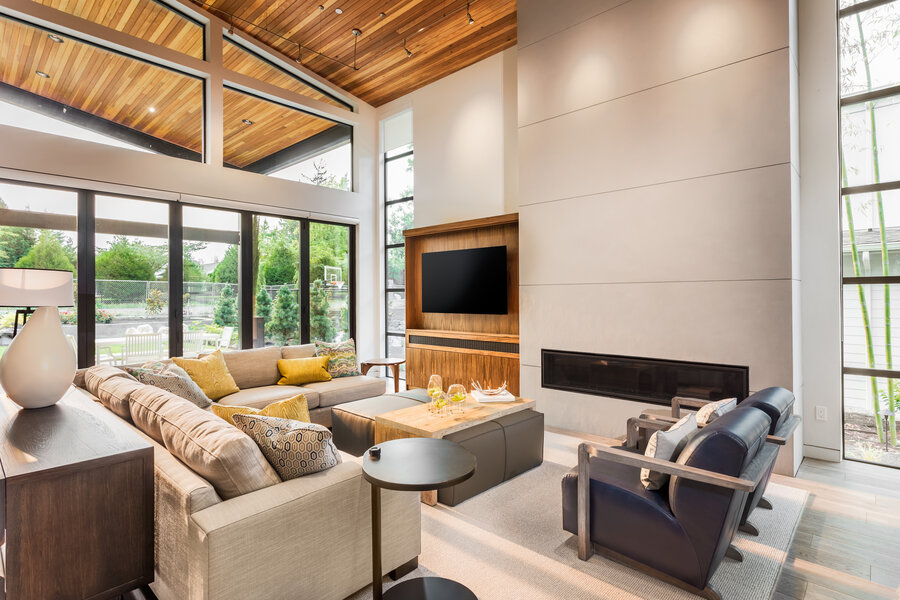 What does the ultimate media room design and setup look like for you? There are many essential components needed to craft a home entertainment space in your Southampton, NY property, but one thing is for certain: work with a trusted AV integrator.
Professional AV companies are your go-to for any audio-video installation project – and Electronic Environments has the expertise and knowledge in the industry to help with every step of your project's process.
Find out how our team makes a top-quality media room setup and design easier than ever for you by reading on below!
SEE ALSO: Working with a Professional AV Company for Your Upcoming Project
The Perfect Media Room Design
A media room that best serves you and your family needs to feel like the place to be for the next movie night or TV show marathon. Stunning visual displays and high-end audio speakers are key, ensuring that any form of media you choose to play immerses you entirely.
Your multi-purpose media room design can cater to any situation while still delivering spectacular audiovisuals. Hidden screens that showcase artwork or a mirror when not on, or ones that will lower from the ceiling when you push a button, can stay concealed until you're ready to use them! In-wall and in-ceiling speakers can still pack a powerful punch for any action-packed film viewing, but they will be nearly invisible.
You'll experience flawless AV performance every time you press play, but without any impact on your media room's interior design and décor. But to integrate your audio-video equipment with the rest of your room's seating and aesthetics, you need to install everything properly – and that's where our team of professionals come in to relieve you of any hassles.
How a Trusted AV Company Can Help
Our team of experts at Electronic Environments knows what goes into creating the media room you've always envisioned for your New York home. We have the experience and customer satisfaction to back us up and guarantee a top-quality media room or whole-home AV installation the first time around.

We'll be with you every step of the installation process. You only have to figure out what you want from your media room and home entertainment setup; we'll deal with the entire technical side of things! This setup eliminates any stress on your end, and before you know it, you'll have a media room space that's personalized entirely for you.

Want to learn more about working with a trusted AV company like Electronic Environments for your media room or AV installation? Give our team a call or fill out our online contact form to schedule a no-obligation consultation with us. We look forward to hearing from you!

No video selected.