How Top-Notch AV Solutions Transform Your Living Space
A Professional AV Installation is Key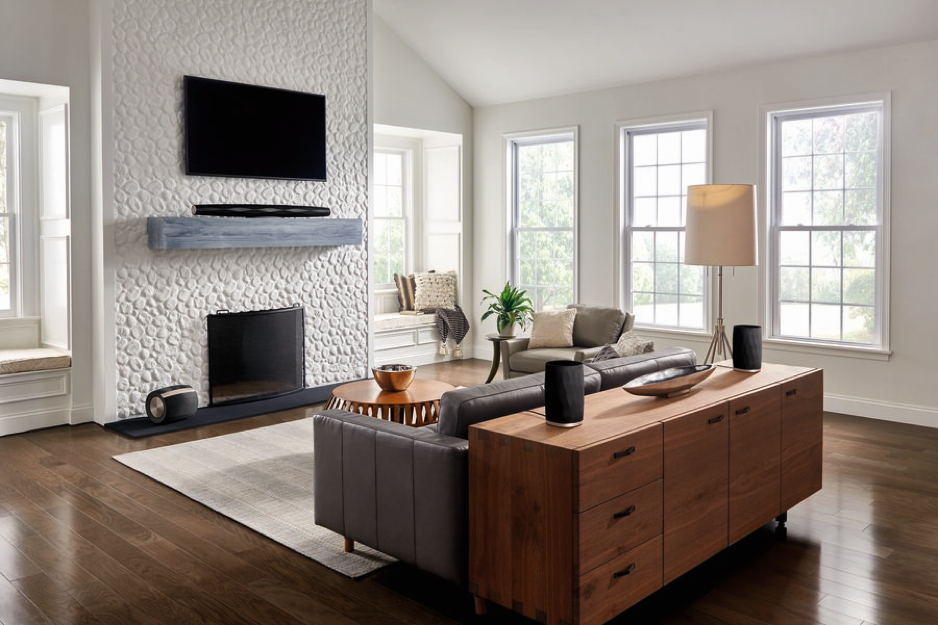 The ability to enjoy your favorite music and media at the tap of a button right in your own home can elevate any living space's atmosphere. Liven up a room, relax before dinner, catch up on a new show as you go about your everyday routine, or throw your own dance party at a moment's notice.
High-end AV solutions have a way of transforming your New York, NY home, and Electronic Environments is here to help bring these incredible technologies to your daily lifestyle. Learn how the right screens and speakers can elevate your whole property by reading below.
SEE ALSO: Elegant Lifestyles Are Made Possible with Home Automation
Enhance Any Room with The Right Solution
The perfect audio-video technologies leave minimal impact on a room's interior design and décor while bringing the entire space together with just a tap of a button. Impressive AV solutions from Bowers & Wilkins, Meridian, Sony, Sonance, and other trusted brands we work with can seamlessly fit into any room you choose, from the kitchen and living room to your bedroom and even outdoors.
Install in-wall and in-ceiling speakers throughout your property to ensure that your whole-home audio system can be utilized by anyone in any room – even in the in-between spaces like hallways and bathrooms! Nearly invisible while delivering crisp and clear sound, these speakers allow you to adjust volume, change songs, and manage the entire system with your smart device of choice.
Give any entertainment space a major boost with standing loudspeakers or an added soundbar for a completely immersive experience. With speakers at the front of the room and all around (including above), a surround sound system can make any movie viewing feel like you're in the local cinema. Push a button on the same smart device to lower a 4K flat-screen or projector and become mesmerized by a vibrant image paired with high-fidelity audio.
Electronic Environments Can Help with the Ultimate AV Setup
Interested in bringing these AV solutions to your home and daily life, but are unsure where to begin? Our team at Electronic Environments is here to help with the process every step of the way. With a professional AV installation, you can rest assured that all your solutions sync up and create an entertainment system that serves every room and your home as a whole.

From the pre-wiring and installation to the project's completion, we guarantee a system that works at all times, and we test each and every component to ensure this. You'll never have to deal with AV solutions that don't perform at their best ever again.

Give your home AV an upgrade and work with Electronic Environments by giving us a call or filling out our online contact form to schedule a no-obligation consultation. We'd love to hear from you!

No video selected.