Set the Scene with Your Lighting Control System
For Any Occasion, Your Lighting can Illuminate the Setting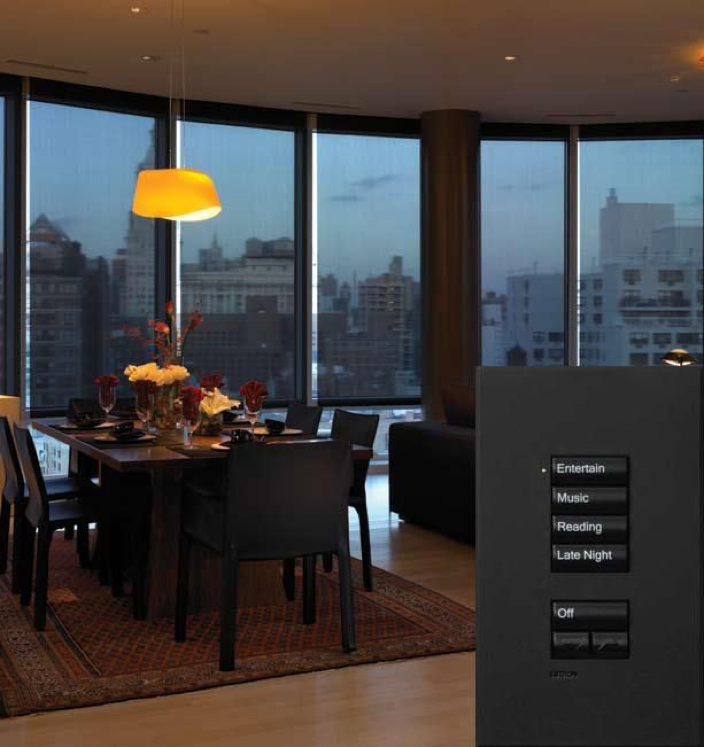 Lighting has transformative properties: it can elevate your interior design, improve your home security system, and even help balance your circadian rhythm. But your home lighting has doesn't just improve your living space – it enhances your daily lifestyle.
For a variety of events and occasions, lighting control systems can provide key innovative features that will take any setting above and beyond. Check out how your lighting solutions can add to your Manhattan, NY home by reading below!
SEE ALSO: Elevate Your Lifestyle with Tunable Lighting
Setting the Scene
The best part of lighting control is how many commands you have over every fixture and your entire home's lighting. With just a tap of a button, you can dim lights, brighten up a room, or change which lights stay on or off throughout the day. While managing these features from your smart device makes for easy use, you can take your control a step further.
With "scenes," you can customize any setting in any room – for any occasion. With scenes, you can determine just how much your lights will intensify, how far down your motorized shading will lower, and what temperature change your smart thermostat will make. Other integrated solutions easily become a part of your scenes, with your lighting completely changing how the room or area appears and feels.
Take Your Next Gathering to a Brand-New Level
So what kind of scenes can you utilize with your lighting system? For example, if you're hosting a movie night with your family and friends in either your family room or home theater, the right amount of lighting can quickly become an issue. Don't hassle with the dimmer or shading again just as a film is about to start! By setting your "movie night" scene, you can have your lights dim to the perfect degree, your blackout shades lower, and your climate control adjusts to the ideal temperature for space.

Ready to prepare a delicious dinner for loved ones on any given night of the week? Make every get-together special with a "dinner time" scene that sets the stage for a meal that your guests won't soon forget. Lower your shades halfway, brighten your lights, and turn on some ambient background music all in one go. The same can go for a "wake up" lighting scene that helps you acclimate to your morning routine every morning or a "wind-down" one that preps you for bedtime.

In these ways, lighting can completely take your everyday and rare occasions to a whole new level. Make sure your next gathering or a casual hangout with loved ones looks and feels how you want it to, right in your own home.

Give our team at Electronic Environments a call or fill out our online contact form here – we look forward to assisting you on your upcoming lighting system installation.

No video selected.