Top Benefits of the Crestron Home Control System
Integrate Smart Solutions from Crestron into Your Daily Life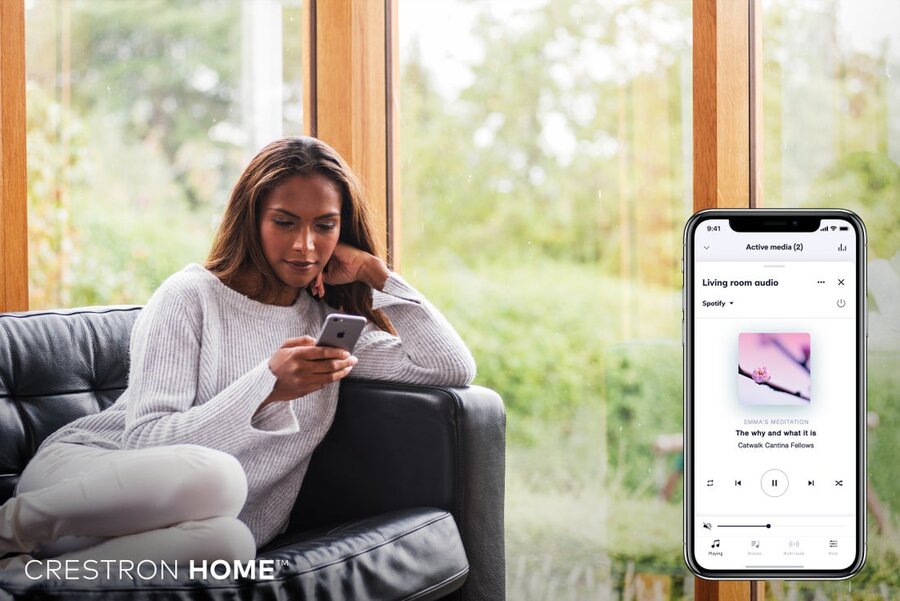 Using and optimizing the smart home solutions throughout your property shouldn't be overly complicated. After all, these technologies are meant to simplify and improve your everyday lifestyle. However, the Crestron Home platform strives to present a unified home automation and control system you can rely on for every luxury and necessity in your daily life.
This Crestron control system transforms your entire Southampton, NY living space with just the tap of a button. Make an update that benefits you, your family, and your whole home today! Learn more by reading on below.
SEE ALSO: Make the Most of Your Living Space with Home Automation
Everyday Comfort & Convenience
Imagine a cohesive and centralized control system that operates all from one intuitive interface. The Crestron Home system guarantees this ease of use every time you tap a button on your smart device of choice. With that simple button-press, your home's every comfort and convenience are available to you.
Adjust the smart thermostat's temperature, stream your favorite album throughout your property, or dim the lighting in your living room. You can elevate your daily living with zero hassle or extra time spent. The Crestron Home platform brings together every smart technology spread across your home and bridges the gap to create a completely streamlined experience for you, your family, and your guests.
Improve Your Home's Security
Your family and home's safety and protection are top priorities for you – so you want your Crestron control system to meet the necessary standards for keeping your property secure. With Crestron Home, you can check surveillance footage in real-time, confirm that all locks and systems are secured and armed, and know the status of every entryway in mere seconds.
One glance at your smartphone or device can ease all your worries and give you that needed peace of mind, whether you're tucking into bed at night while home or halfway across the globe on vacation.
An Oasis Catered Completely to You
Crestron Home ties everything in your house together – from lighting and shading to audio-video components and smart security. But the best part is the system is entirely customizable, giving you the ability to cater every scene, solution, and feature to your precise preferences.

Lower motorized shades in the evenings around dinnertime, set your smart thermostat to adjust ten minutes before you walk through the door, and play tunes in the kitchen and family room only with one button-press. You can make changes, create new scenes, or leave everything as-is for as long as you desire. Crestron Home delivers a personalized experience every time.

Want to find out more about what a Crestron control system can do for your home? Give our team a call or fill out our online contact form to schedule a no-obligation consultation with us. We look forward to hearing from you!

No video selected.